Mary, Kris, and I presented two 45-minute breakout sessions at the Show Up for Teachers Conference in Salt Lake City, UT, on July 12. The conference was centered around empowering teachers "with the tools and resources they need to maintain their own personal wellness and the well-being of their students and school community."
Our presentation focused on how teachers can learn mindfulness skills to become better teachers—whatever better looks like for them. We emphasized that mindfulness skills can be learned like any other skills, which means they take intention, practice, and time to develop.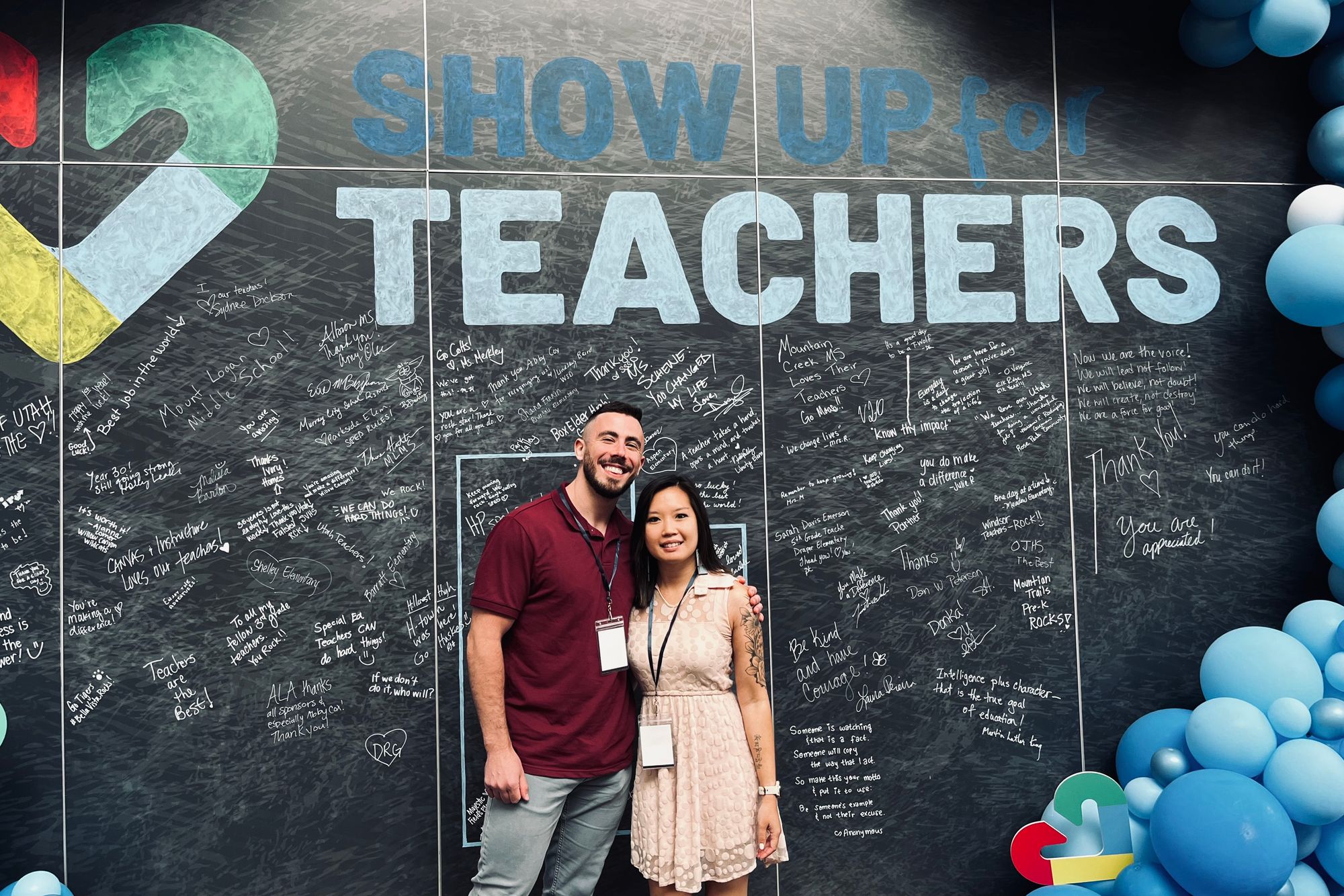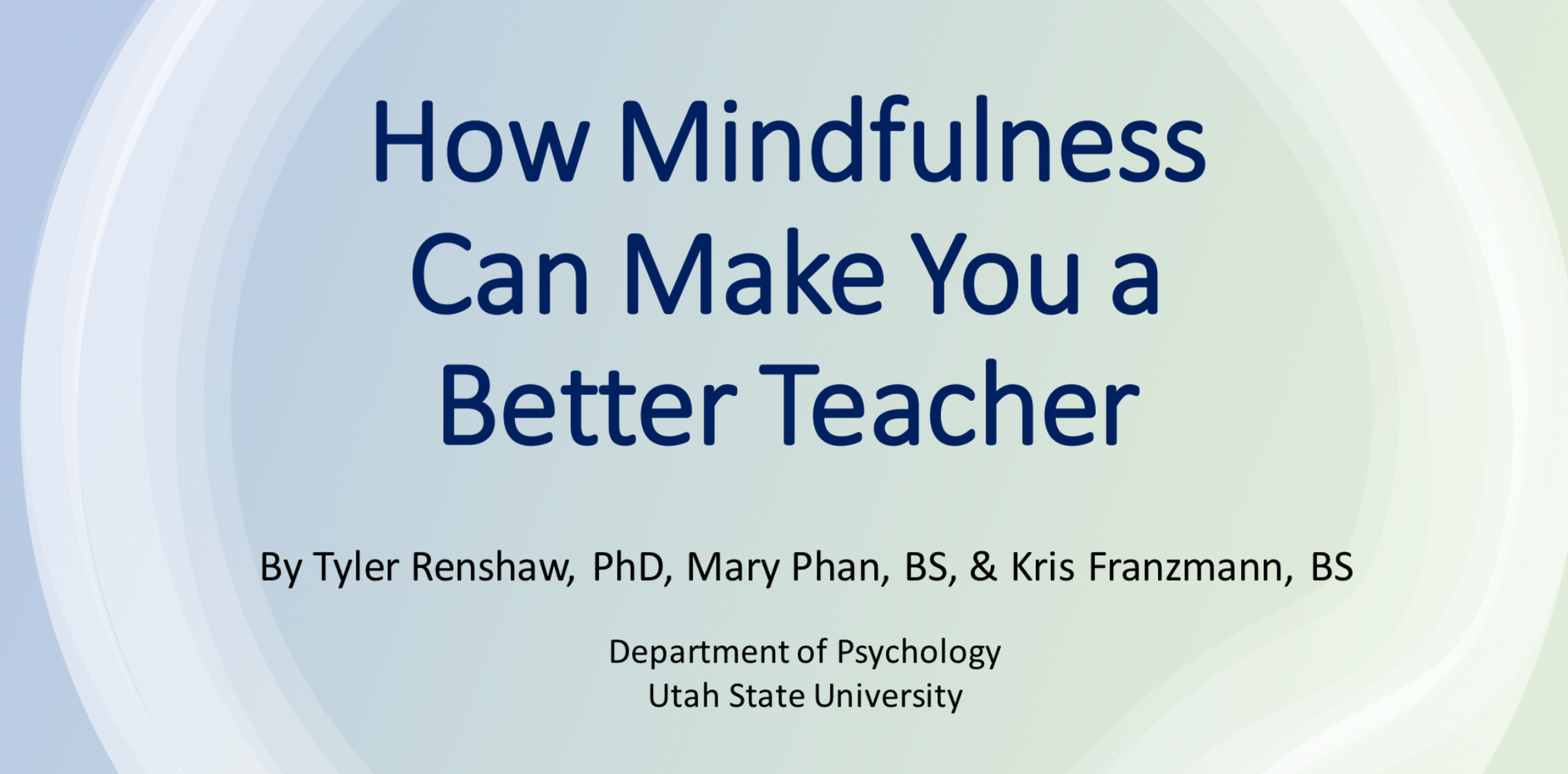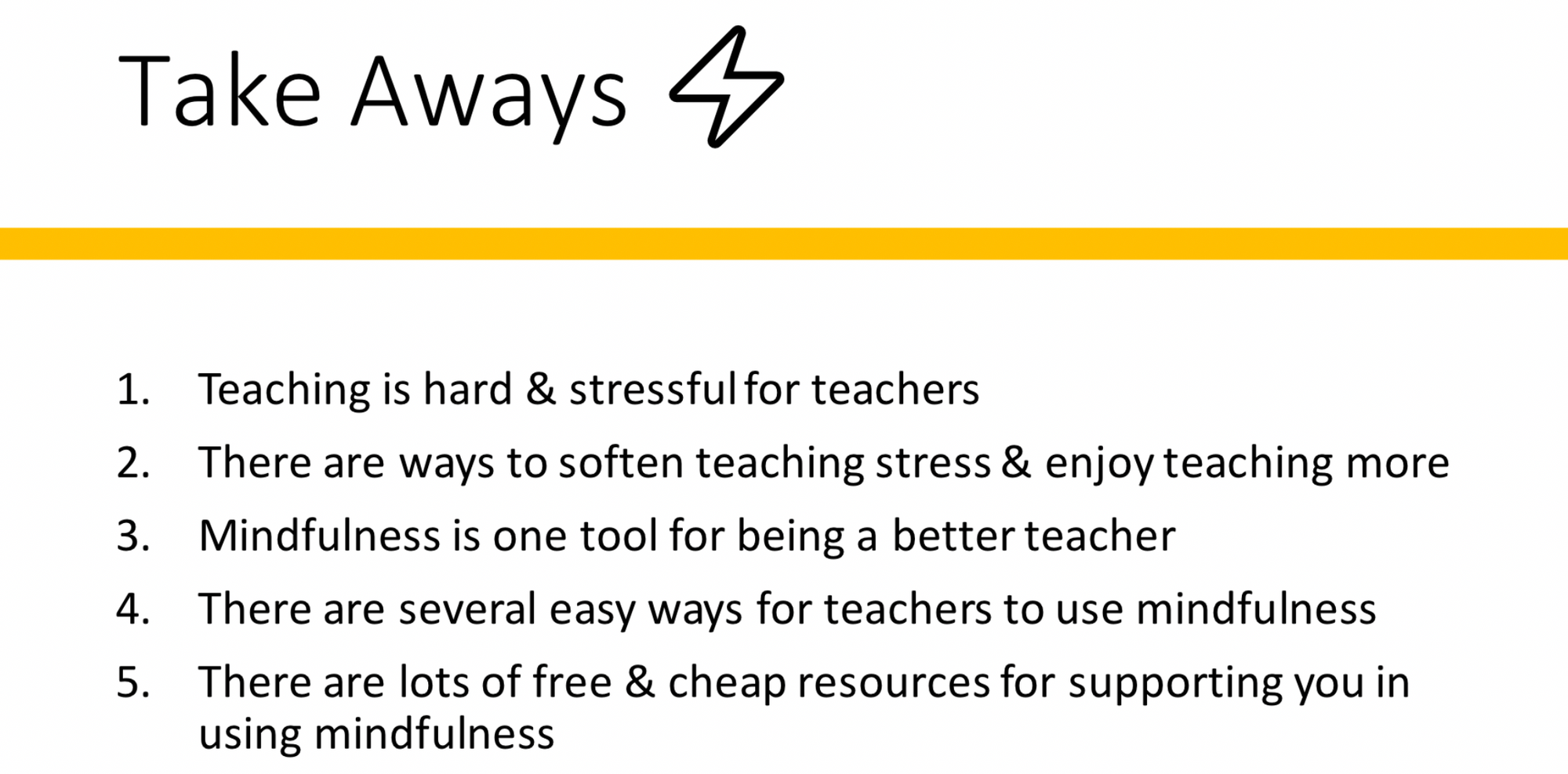 We walked teachers through several mindfulness exercises: mindful STOP, RAIN, body scan, breathing, and "leaves on a stream." We also overviewed our top-10 free or cheap resources to support teachers in developing mindfulness at home and in the classroom. We hope teachers got a good feel for mindfulness as well as good reasons to start using it, starting today.
Here's the full version of our presentation slides. If your interested in the resources we shared, click through to the presentation and then click through further to the hyperlinked resources. ▲