Character Lab is a nonprofit organization with a mission to "advance scientific insights that help kids thrive." Dr. Tony Roberson and I collaborate with the Character Lab Research Network to study how we might improve student wellbeing screening.
Tony and I presented a breakout session at the Character Lab Convening on July 20, 2022, on mental health screening in schools. We sketched the landscape of youth mental health and made the case for school-based mental health services. We then introduced screening as a pivotal practice for supporting student mental health. And we emphasized screening can balance both problem and wellbeing indicators—and that screening data can be useful at multiple levels: schoolwide, grade level, classroom, small group, and individual.
Our presentation also spotlighted results from a recent study we conducted on refining the Student Subjective Wellbeing Questionnaire. The upshot was research can help us understand how to better interpret and use scores from screeners like the SSWQ. And that our understanding will keep improving over time, as more research rolls out. For more on this study, check out the preprint at PsyArXiv.
We closed out by pointing attendees to three of our favorite, free resources for supporting screening in schools:
Best Practices in Universal Social, Emotional, and Behavioral Screening: An Implementation Guide [version 2.0], by Natalie Romer & Co. at the School Mental Health Collaborative
EdInstruments online directory of mental health and wellbeing measures, sponsored by the Institute of Education Sciences and the Anneburn Institute for School Reform at Brown University
The 10-Step Screening Guide Checklist, which Tony and I developed last year as a super-simple resource for helping school teams through the screening planning process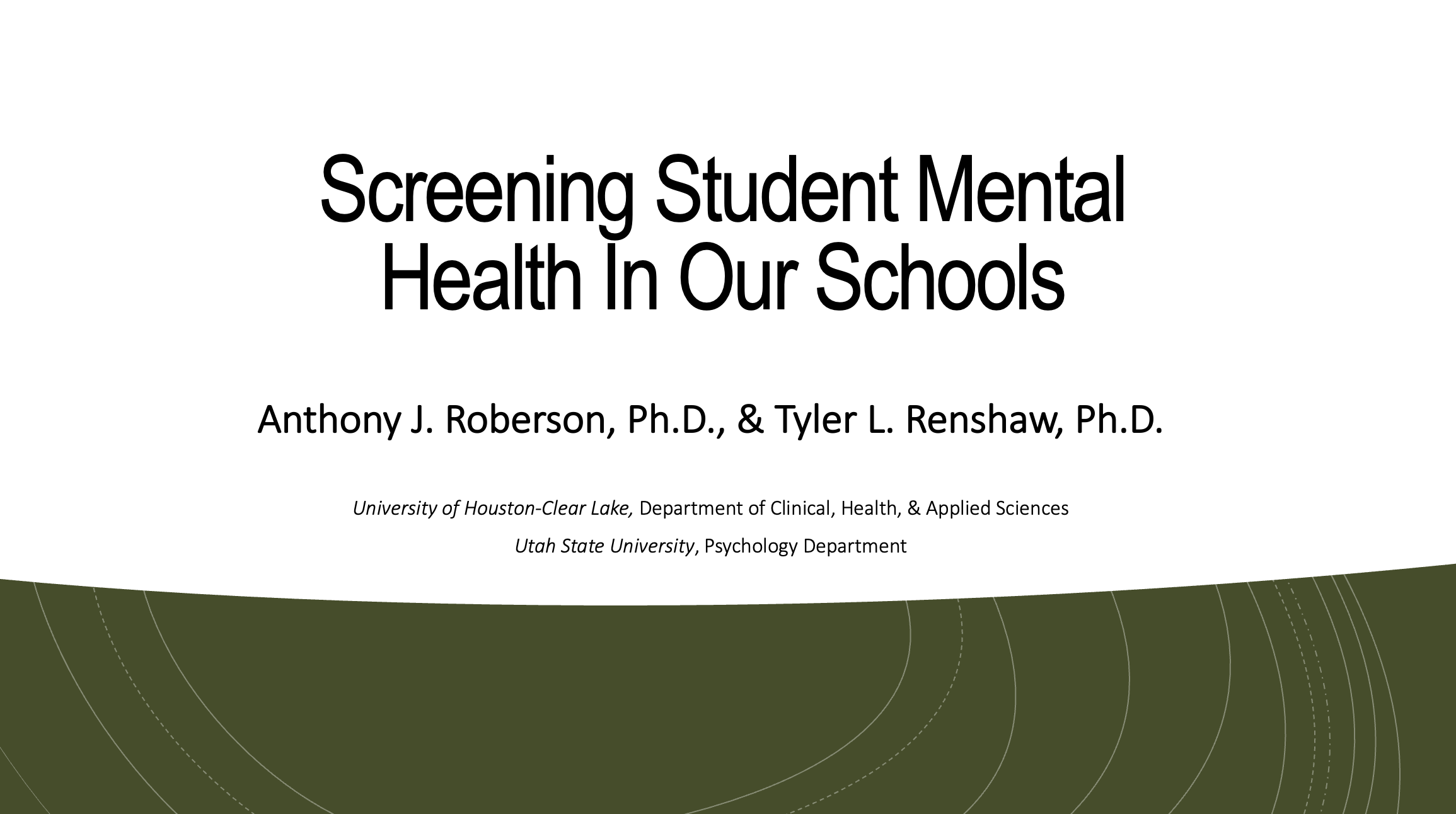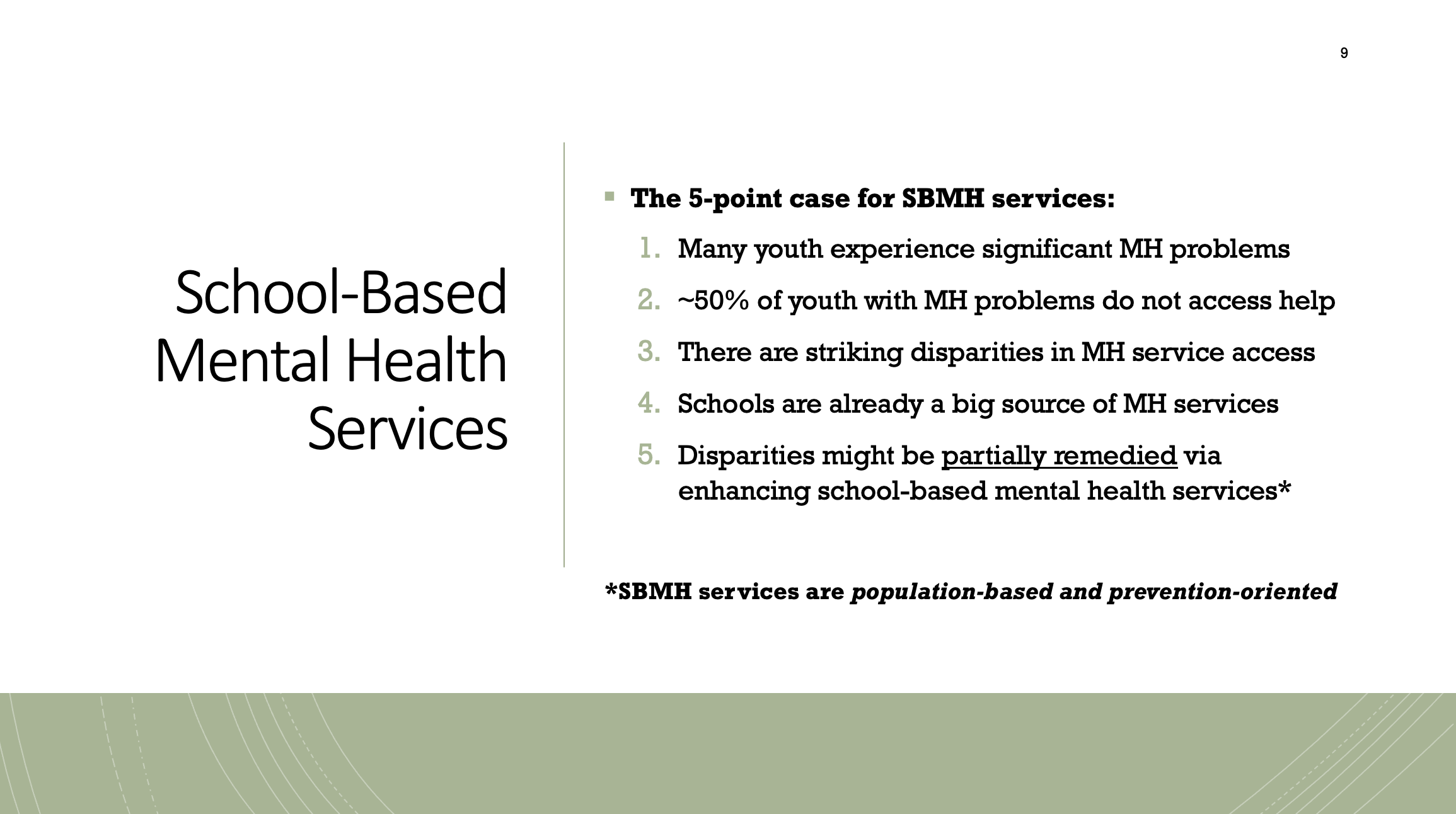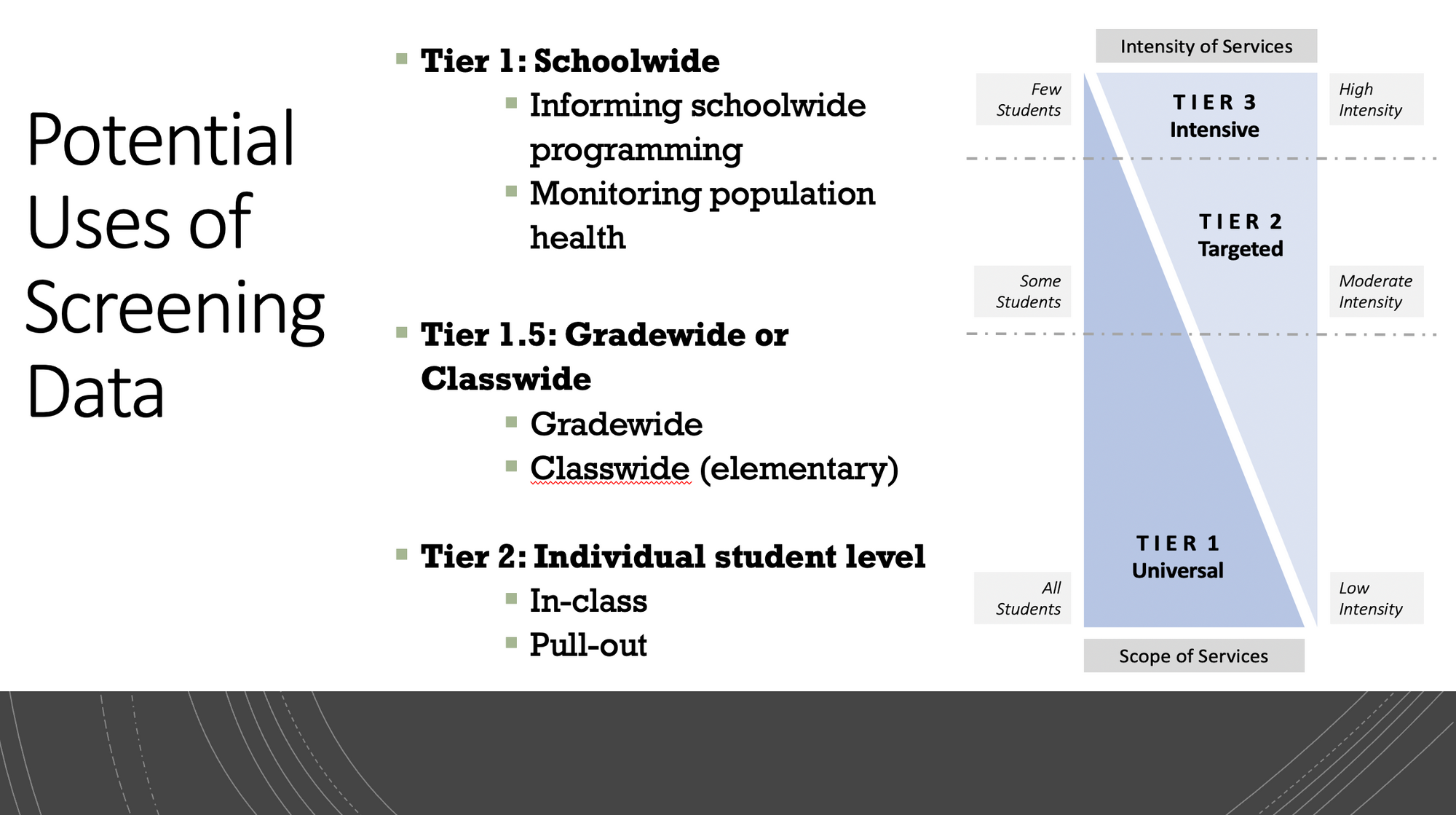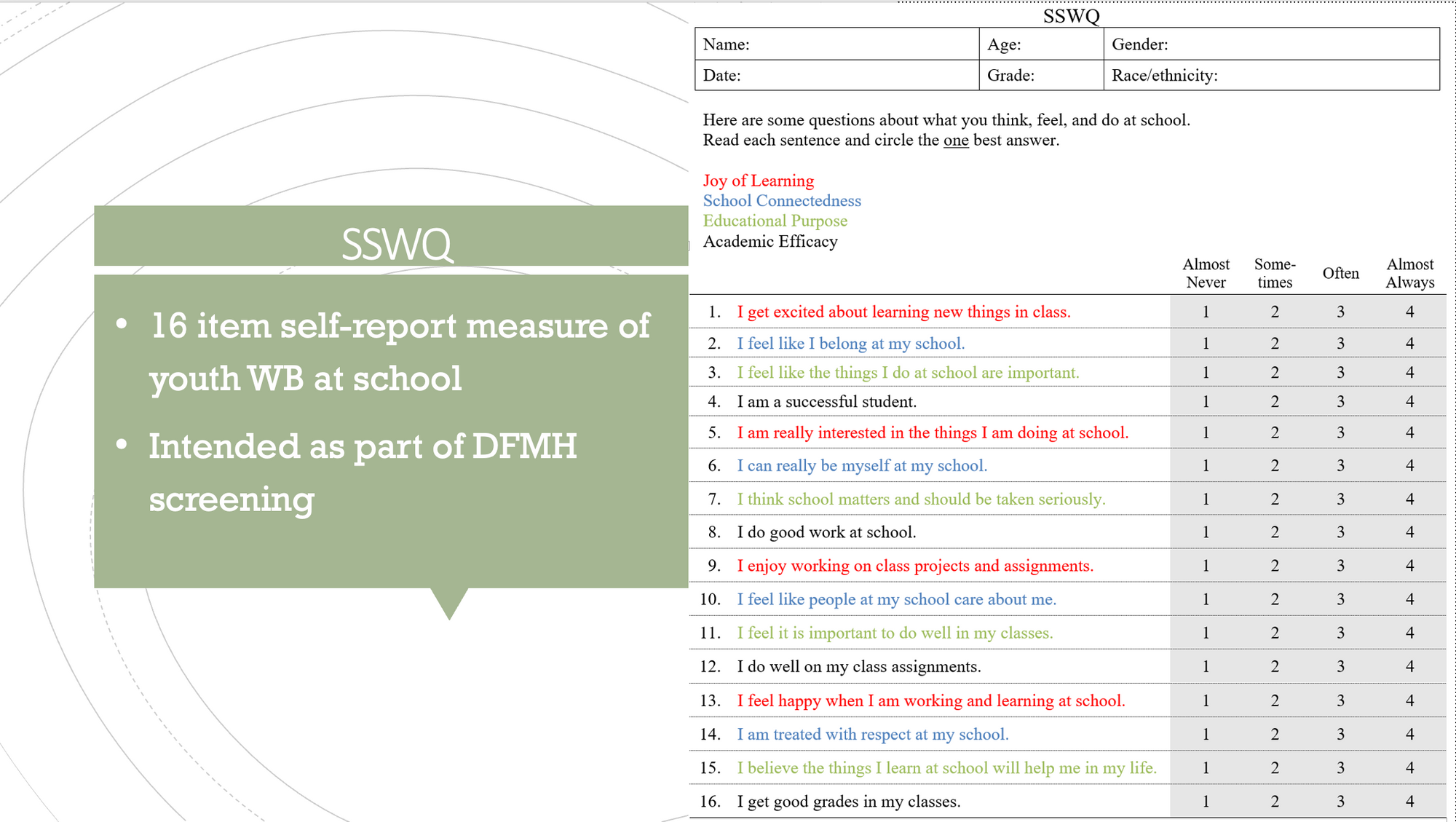 Following our presentation, there was a 20-min Q&A conversation facilitated by Katherine Branson. Questions centered around the logistics and ethics of mental health screening in schools. For example:
How does a school decide to screen for students "at risk" vs. "in risk"?
Who should see students' screening results? And how should results be communicated?
What should schools do when screeners are insensitive to local culture and norms, especially regarding how students present at school?
We spoke from our experience—and where we didn't have experience, from hunches—about what we believe is best practice. Highlights from our responses included (1) grounding screening plans in local values, (2) sharing screening results with multiple stakeholders yet only communicating need-to-know info, and (3) using qualitative data and local norms to inform screening protocols.
We hope attendees left with more motivation and practical resources for engaging screening in their schools. To see more of the content we presented during the breakout session, see our full presentation slide deck. ▲